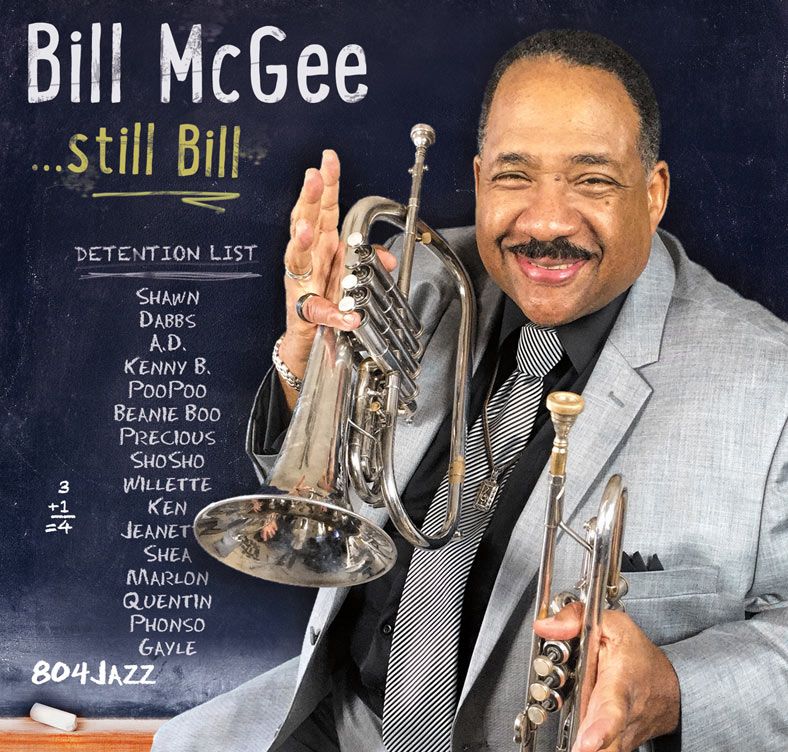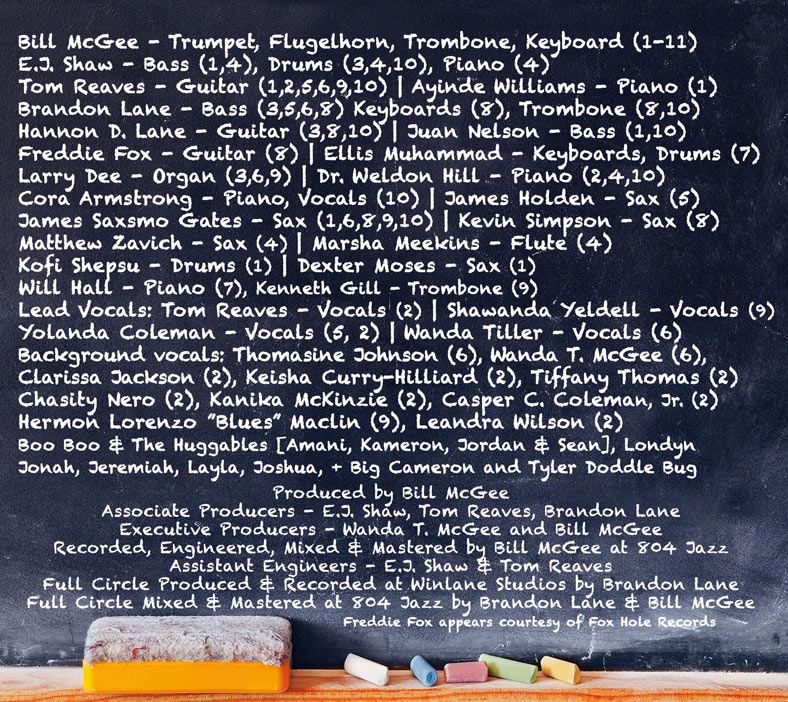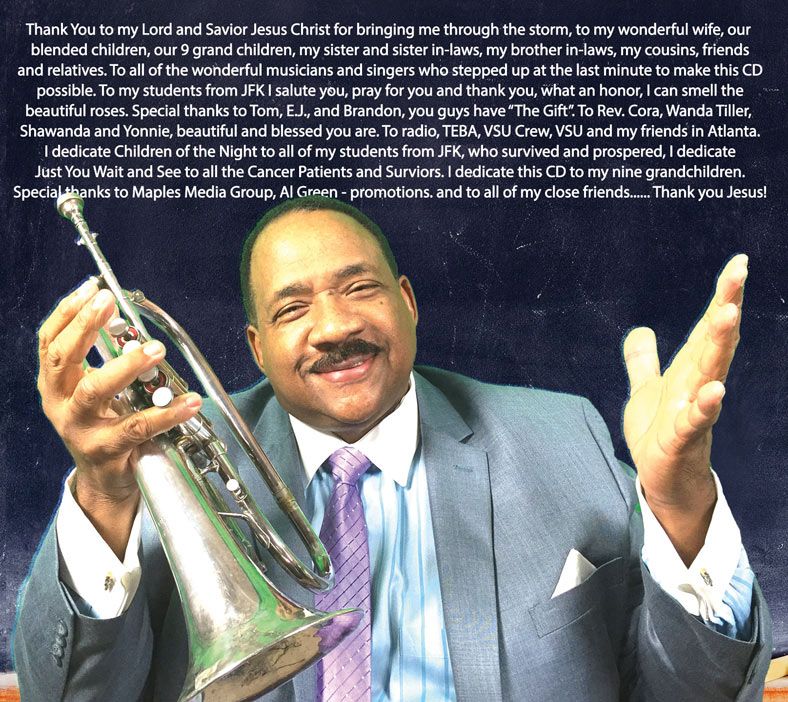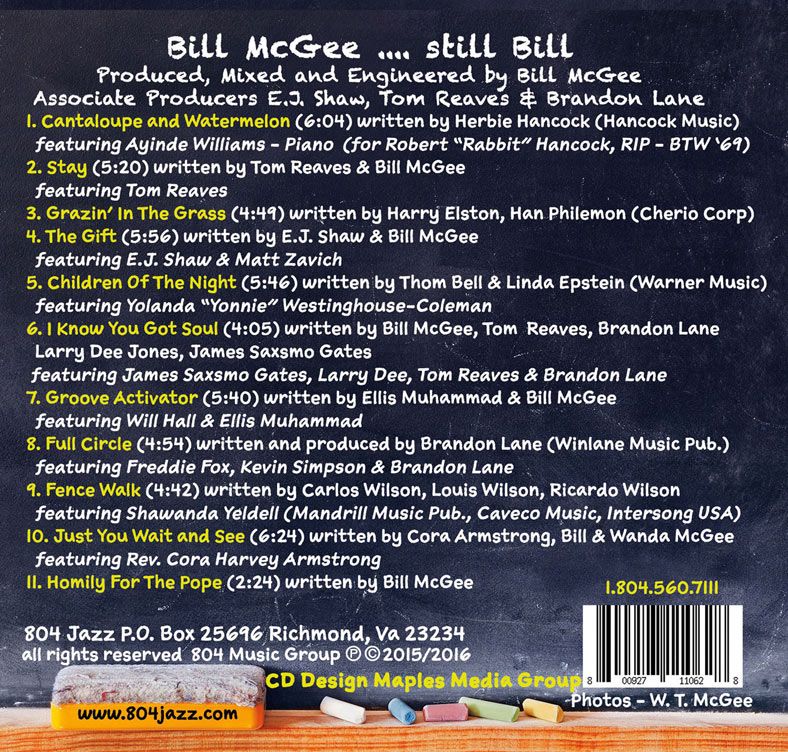 Bill McGee - Bio
A musician, trumpeter, educator, administrator, and entrepreneur, Bill McGee brings a wealth of experience and versatility with him everywhere he goes and in everything he does. A fourth generation educator, Bill McGee spent his early years in New York and Virginia, his formative years in Missouri and Georgia and his adult years in Virginia, Pennsylvania, North Carolina and Georgia. Born William Ford McGee, Bill first lived in Brooklyn, New York, but after his parents separated his family moved back to Virginia where his mother taught high school at the historic Peabody High, in Petersburg. In 1961, she accepted a college teaching position at Lincoln University, in Jefferson City, Missouri. From there she moved her family to Atlanta to become Department Chair and founder of Project Upward Bound at Morris Brown College. It was in Atlanta where Bill McGee was introduced to the world of music. Having matriculated grades 7‐12 and college in Atlanta during the height of the Civil Rights movement.
In 1970, as a music major at Morris Brown College, Bill McGee participated in his first professional recording session with a band that went on to become the hit making R&B group Brick. By the time Brick had their first hit Bill had returned to Virginia, enrolled at Virginia State College and co‐founded the R&B group Trussel. In 1975, Bill and Trussel founded their own record label, opened a record store, started a sound company and released several independent records. In, 1977 they signed on as the backup band for the child protégé Evelyn Champagne King and were instrumental in "Shame" becoming a hit. In 1979, the group (Trussel) signed with Elektra‐Asylum records and released the hit record "Love Injection", produced by Fred Wesley. When the group broke up, Bill McGee worked as a member of the Chops Horn Section and recorded the pioneering hip hop hits by The Sugarhill Gang, Grand Master Flash and the Furious Five and all of the Sugarhill Record acts, including Angie Stone and Sequence. The horn section also recorded with the O'Jays, Stylistics and Patti Labelle. Bill also performed live with Lou Rawls, Ray, Goodman and Brown, and served as Tour Manager for the all‐girls group Klymaxx. When Rap took over the music industry, Bill McGee returned to Virginia and began teaching instrumental music. 
From 1986 – 2015, Bill McGee served as an instrumental music teacher, college professor and school administrator; He taught music in the public schools of Petersburg and Richmond, Virginia ‐ for eight years; taught at Elizabeth State University and Morehouse College and served as a school administrator in Richmond, Virginia for 19 years. He founded the JFK Talent Showcase that became the most successful talent show in the state. The showcase sold out the Mosque Theater for three consecutive years and was responsible for launching the careers of D'Angelo, Harold Lilly, LaMont Fleming, Kia Bennett, J. Tucker, Danja Mowf and Mad Skillz.
In 1996, under the banner of his Funtown Music Media, Bill McGee and The SupaFriendz created the 804 Flava record label, Bill became the Executive Producer of hits by the SupaFriendz, (Lonnie B, Danja Mowf and Mad Skillz), Joe Doja and Shawn Chappelle. Including three songs and the title track for the movie "What's The Worst That Can Happen", starring Martin Lawrence and Danny DeVito, and Aaliyah's platinum "Are You That Somebody" Remix – with The SupaFriendz. In 2002, Bill expanded the 804 brand to include his own solo career as a smooth jazz trumpeter. He has released eight CD's on his 804Jazz label including three by James "Saxsmo" Gates, one by Dr. Weldon Hill, and four CD's as a solo artist. The 804 music group recently added 804 Gospel to the brand and released the highly acclaimed CD "Greater is He" by Reverend Cora Harvey Armstrong. Bill McGee, retired from public education in 2015 and currently serves as the CEO of the 804 Music Group. His latest record, "Still Bill" and the single "Cantaloupe and Watermelon" (A tribute to Herbie Hancock) featuring the young jazz pianist Ayinde Williams, is currently riding high on the Smooth Jazz Charts.
Copyright 2023 The 804 Music Group
Sign up for Free Stuff & Gig Info
The Home of Great Music Jazz/Gospel/Soul
Bill McGee
The Tree of Life
James Saxsmo Gates
Together We Can Make It
Bill McGee
Still Bill
Rev. Cora Harvey Armstrong
Greater Is He
Dr. Weldon Hill
Free Expression
James Saxsmo Gates
Gates Wide Open
Bill McGee
Chase The Sunset
James Saxsmo Gates
It's Time
Bill McGee
Soul Man
James Saxsmo Gates
C'ome Over To My House
Bill McGee
This One's 4U
Bill McGee
Still Bill #18 Billboard